In mid-June 2016, Prague Airport opened the modernized hall of Terminal 1 with a brand new Visitor Centre. Tourists heading to the Czech Republic will learn all the necessary information in one place inside of the hall. Relatives and friends may wait for the arrival of their close ones in the new environment of the Mattoni Bar.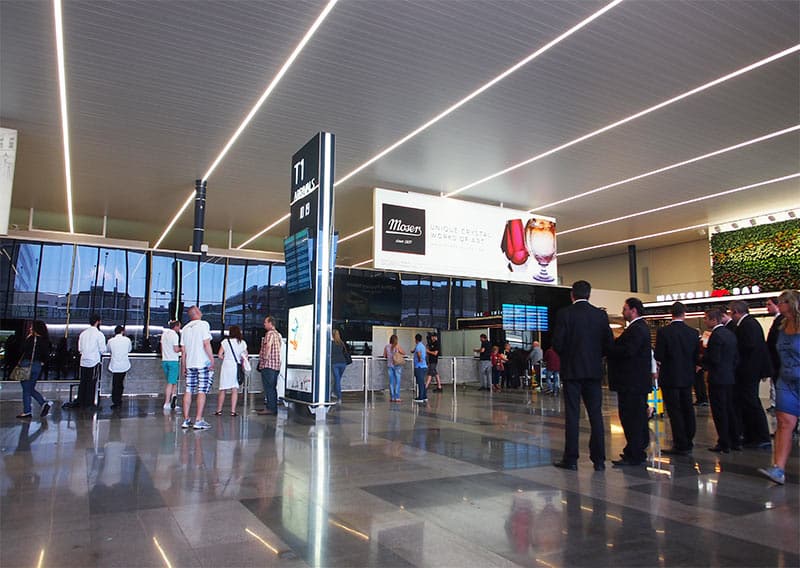 One of the historically oldest buildings of the Václav Havel Airport in Prague, the arrival hall of Terminal 1, underwent the first ground-breaking changes in its history. The construction work took place from March 2016 during the full operation of the airport.
The most prominent feature of the transformed arrival hall of Terminal 1 is the new Visitor Centre. Here visitors will gain all information related to arrivals and departures and airport services in one place, as well as tourist information about Prague and the Czech Republic, and they will be assisted in their selection of transportation from the airport. In addition, they will be able exchange money at the same place, arrange a taxi or buy tickets for public transport.
In the arrivals hall, they will also find the modern and stylish Mattoni Bar. It is operated by Lagardere Food Services, whose main partner is the Mattoni brand.
The modernized hall of Terminal 1 is returning to the original architectural concept of the late sixties and the design of the Mattoni bar went "hand in hand" with that. An interesting thing about the bar is a wall with Polaroid photographs, which will be filled up with interesting photographs in the future and will thus tell original stories from the Mattoni Bar. In addition to Lavazza coffee, the bar also offers salty and sweet snacks and a range of non-alcoholic drinks.