We all know very well what the evening or the day before our departure looks like – deciding what to pack in the suitcase and what to wear. Who will take us to the Václav Havel Airport, and what is the departure time?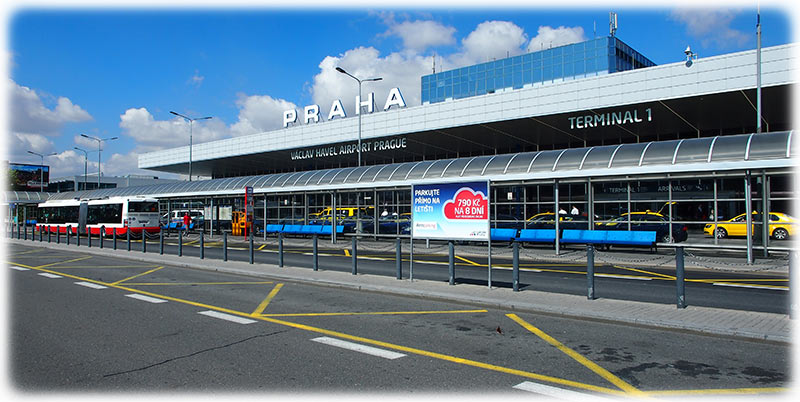 We want to look good even when travelling. Reason tells us that wearing pumps is not practical for running around the airport; you leave your jewellery in a bag to not hold up the line at the security checkpoint … But why give up your personality just because you happen to be travelling by plane? The Václav Havel Airport is changing its services for passengers and providing some tips on how to enjoy your journey without stress and compromises.
How to Get to the Václav Havel Airport
Forget the long waits for grumpy taxi drivers and park directly at the airport. Let your car be cared for in the Parking C (Comfort) covered and guarded parking house for an extended weekend. PD Holiday is the best choice for a more extended holiday, where you pay CZK 980 for one week. You can use the reliable Prague Airport Transfers taxi service if you do not travel by car. It provides fixed-price transportation with the free provision of child safety seats.
Check-in in Style Without Queues
Do check-in queues destroy you as well? Avoid them! Reserve the Private Check-in Service, then arrive at the red suitcase in Terminal 2 ninety minutes before departure. Instead of stress and queues, you will only feel relaxation and comfort here. All the formalities related to departure, including baggage handling, will be handled for you by an airport agent.
A Little Privacy Could Not Hurt
Thousands of passengers pass through Prague Airport every day. In the bustle of people, one would give anything for privacy in a comfortable environment. Our tip: You will find your place of quiet in the departure hall of Terminal 2 at the Václav Havel Airport in Prague. Follow the signs to the Raiffeisenbank Lounge.
Treat Yourself to a Drink Before Departure
Do you also need to strengthen your nerves before departure? Not that there are few restaurants at the airport, but before you find the right one, you may miss your flight or get on the plane thirsty and hungry.
Instead, indulge in the all-inclusive self-service bar in Raiffeisenbank Lounge, which will satisfy your taste buds.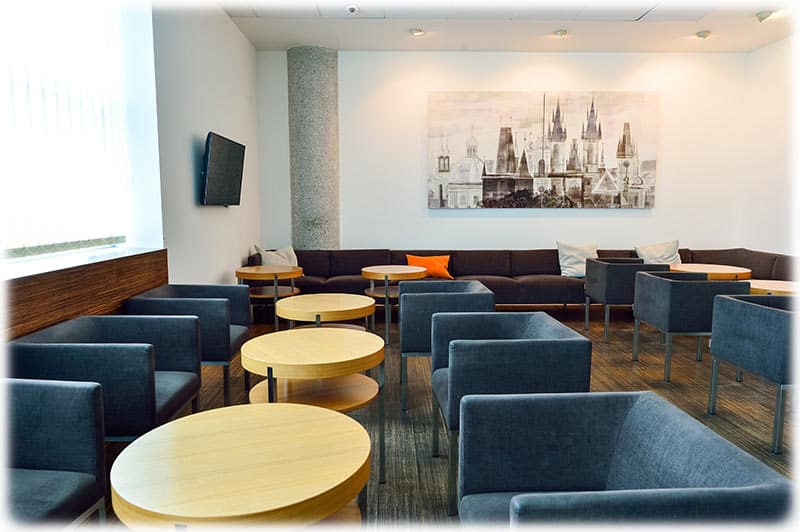 Mothers, Relax!
The children's corner in the lounges is the right choice for your kids. In the meantime, you can rest peacefully, watching television or reading the newspapers or lifestyle magazines. Or you can handle your emails or check your Facebook, thanks to the fast Wi-Fi connection. In short, you gain enough strength before air travel.
Security Check Done a Little Differently
Here comes that unpleasant security check again! Everyone is impatiently waiting in the queue behind you for you to unclip your belt, remove your jewellery, tame your kid … Avoid the crowds and enjoy the comfort of individual security checks in the Raiffeisenbank Lounge, which this service provides.
Do Not Forget to Reserve It in a Timely Fashion!
Do you also want to travel in style and without worries? Would you replace the rush at the airport and endless queues for comfort? Do not forget: "Order the Private Check-in Service and Raiffeisenbank Lounge services". The service must be reserved 24 hours in advance. Every customer departing from Terminal 2 can use it, regardless of where their destination is or which airline they are flying with. You can find inspiration here.
Take Advantage of Special Offers
Do not forget to follow the special offers to get VIP services at even better prices. For example, in 2016, the airport offered to merge the Private Check-in Service and Raiffeisenbank Lounge services with a more than 50% discount! Take advantage of the family package and pamper yourself.