Airport Information
Information desks are open 24 hours a day, providing you with information about the airport and getting out and about. Phone: +420 220 111 888. Email: [email protected]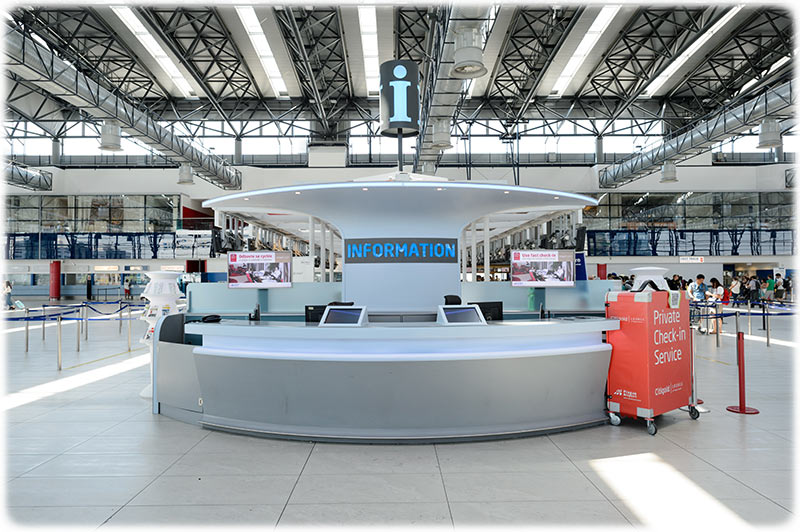 Advice From Information Assistants
Is there anything at the airport on which you need advice? Ask information assistants. Prague Airport has expanded its services by including on-site assistants who actively advise travellers, alert them to news and help facilitate their smooth passage through the airport. If you meet an employee wearing a red T-shirt with the "I" symbol, do not hesitate to ask your question.
Prague Tourist Information Service
Open daily from 8:00 am–8:00 pm. The Prague Tourist Information Service provides comprehensive information for foreign visitors to Prague and the Czech Republic. In addition to general information, they offer various services to tourists, such as hotel reservations, tickets to performing arts events, guide services, information on restaurants, etc. Phone: +420 220 118 511.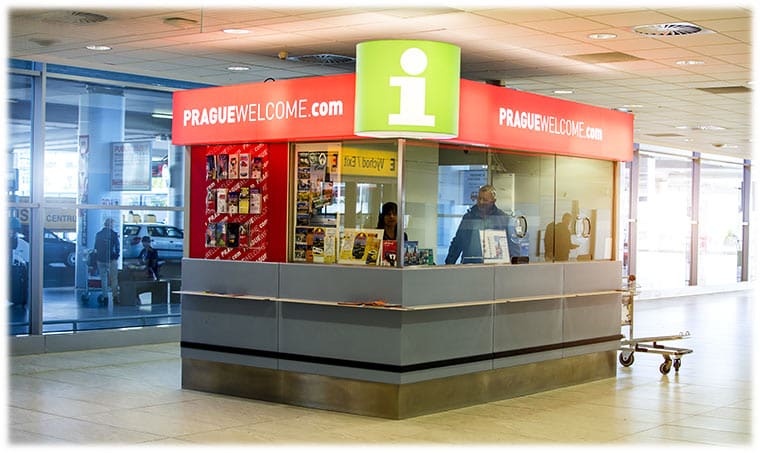 Public Transport Info Centres at Prague Airport
Info Centres of Prague Public Transit offers all the relevant information on public transport operations in Prague, including routes, timetables, and fares. In addition to information, Info Centres offer, in particular, single-trip and short-term time tickets valid for 24 hours or 1 or 3 days respectively, timetables for trams and buses (from whatever stop), and a map of Prague complete with its public transport network. Pamphlets on route detours and changes shortly or at present and some other current information materials can be obtained free of charge.
Prague Airport Info Centre, Terminal 1
Open daily from 7.00 am to 9.00 pm. This kiosk tends to be less busy, and the max waiting time in queue is up to 15 minutes.
Prague Airport Info Centre, Terminal 2
Open daily from 7.00 am to 9.00 pm. Please note that this kiosk can be extremely busy during peak hours from 10.00 am to 2.00 pm when many low-cost flights land simultaneously. Sometimes, waiting time in the queue can be up to 30 minutes.