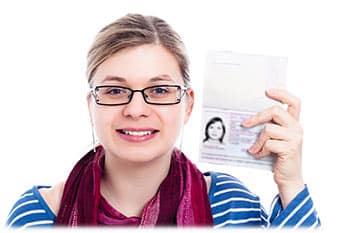 يوفر مطار براغ للمسافرين خدمة التحقق الألي من جوازات السفر عن طريق "البوابة الإلكترونية". بناء على تكنولوجيا الولوج السهل، تمكن المعدات الجديدة مواطني الاتحاد الأوروبي، والمنطقة الاقتصادية الأوروبية، وسويسرا من الإنهاء الذاتي لإجراءات جواز السفر، طالما هم من حاملي جواز السفر البيومتري ويتخطى عمرهم 18 عام. تستغرق عملية التحقق من بدايتها وحتى نهايتها من 12 إلى 20 ثانية فقط. أستخدام هذه التكنولوجيا الحديثة سيعزز من سعة منافذ التحقق من جوازات السفر بشكل ملحوظ. البوابات الإلكترونية متاحة للمسافرين الوافدين على مبني الركاب رقم 1 (لا يحتاج المسافرين الوافدين إلى مبني الركاب رقم 2 إلى التحقق من الجوازات نظرًا إلى وفود جميع الرحلات من دول الشنغن).
البوابة الإلكترونية لمطار براغ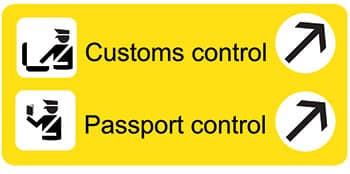 يوفر مطار براغ للمسافرين خدمة التحقق الألي من جوازات السفر عن طريق "البوابة الإلكترونية". بناء على تكنولوجيا الولوج السهل، تمكن المعدات الجديدة مواطني الاتحاد الأوروبي، والمنطقة الاقتصادية الأوروبية، وسويسرا من الإنهاء الذاتي لإجراءات جواز السفر، طالما هم من حاملي جواز السفر البيومتري ويتخطى عمرهم 18 عام. تستغرق عملية التحقق من بدايتها وحتى نهايتها من 12 إلى 20 ثانية فقط. أستخدام هذه التكنولوجيا الحديثة سيعزز من سعة منافذ التحقق من جوازات السفر بشكل ملحوظ. البوابات الإلكترونية متاحة للمسافرين الوافدين على مبني الركاب رقم 1 (لا يحتاج المسافرين الوافدين إلى مبني الركاب رقم 2 إلى التحقق من الجوازات نظرًا إلى وفود جميع الرحلات من دول الشنغن).
Automated Border Control System (E-gate)
What is EasyGO?
EasyGO is an automated border control system, which allows easy and quick passage through border control with the use of biometric gates. It's available for passengers on the departure and arrival halls of Terminal 1 of Vaclav Havel Airport Prague. Passengers are welcome to try and see that electronic gates are a modern, elegant and pleasant way for passing the border.
Who can use EasyGO?
EasyGO can be used by all passengers possessing a new type of travel document containing electronic chip, who are older than 15 years and are using a passport issued by one of the EU countries, Switzerland or EEA countries.
How do I recognize an electronic travel document?
An electronic travel document is a personal document that contains chip with your biometric data (facial image and finger mom
prints).
How to use EasyGO?
It's easy. Insert the travel document into the reader located at the entrance of the biometrical gate. Put the page with a photograph face down on the glass of the reader. After reading the data from travel document, the entry gate opens. Enter the gate and stand on the position marked with white feet stickers. Look straight into the camera and do not move. Border control will be completed in matter of seconds. On the screen in front of you, the pictogram with the border check appears and the exit door of the gate opens. You have passed the border control successfully, please leave the gate.
How to avoid complications during border control?
If system detects any discrepancy, pictograms on the screen will guide the passenger to manual police check. It means it is not possible to recognize securely the face of the passenger and compare it to the photograph saved in the chip of the travel document. This might be caused by a face covered with a hat, scarf, sunglasses etc. The system also signals a discrepancy when the traveler has glasses on his face and not on the photograph or men photographed with a distinct beard, but passing the biometrical gate without any beard, and vice versa.
Are there any health risks?
No. The device does not present a health risk to passengers. It does not emit any kind of radiation, only does a passive detection. The biometric camera is a common camera used for taking live pictures the same way as you use the camera in your notebook or mobile phone.